The maps of New World Cartography are the product of three talented individuals.  Their unique backgrounds have come together in this cartographic endeavor to produce originally designed, hand colored maps.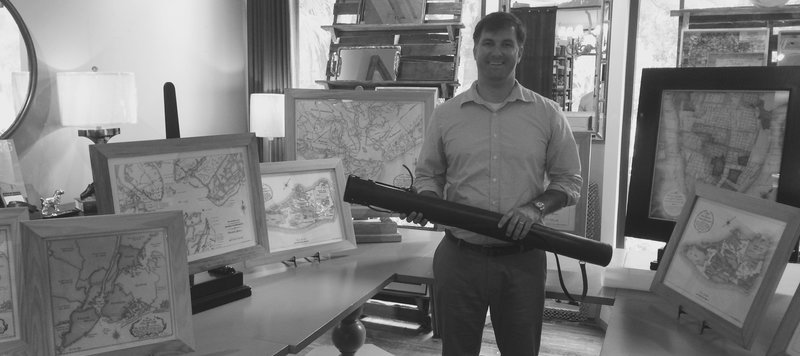 founder and chief map designer
Although his academic training is as a biologist, Travis has always has a love of looking at he world from above.  Maps, whether old or new, give a unique view of the world around us.  He has also appreciated the craftsmanship required to produce the great maps of the 17th and 18th centuries.  New World Cartography is his effort to describe the world around us today in much the same way map makers used hundreds of years ago.  Each map is conceived of and designed by Travis.  Some, like the
Revolutionary and Civil War Fortifications of Charleston Harbor
, require hours of research.   
_________________________________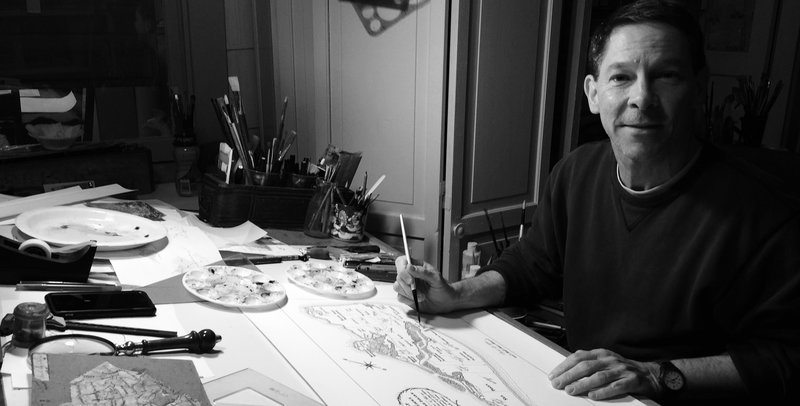 Tony has been pursuing artistic endeavors his entire life.  Although academically trained at Furman University, his first artistic creations were made while growing up in the Lowcountry of South Carolina.  His work with New World Cartography covers initial ink work for originals drawings of each map to the final coloration that is applied to most maps.  In fact cartographic pursuits run through his family.  The forthcoming

State of South Carolina

map by New World Cartography is loosely based on a map produced by Tony's great uncle in the early 20th century while a boy growing up on Johns Island, SC.  
_________________________________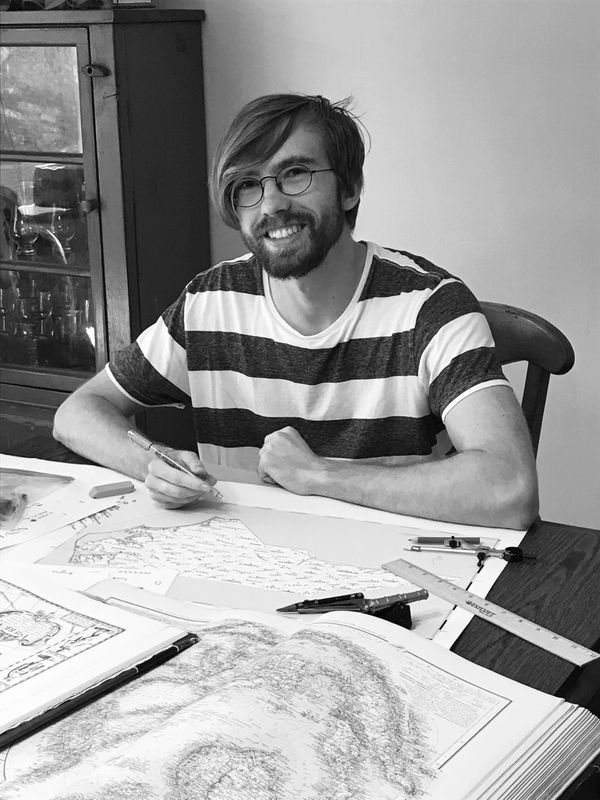 For as long as he can remember, Ben has been making all kinds of maps, from facsimiles of medieval

mappa mundi

to completely dreamt up fantasy maps.  He studied history in his recently completed undergraduate degree from Kenyon College.  His senior thesis addressed methodology and sourcing in the early 16th century Ottoman cartography.